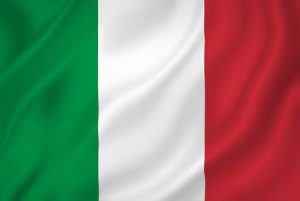 Italian version
Communication:
Dear Sirs,
It's our intention to communicate that our centers have adopted all the preventive hygiene measures according to the directives in force. Furthermore, in alignment with the U 0232409 Regional Note (march 19th 2020), Artemisia Lab has activated telephonic interviews and triages with patients in order to guarantee an even more attentive and safe service.
For this purpose, we strongly recommend to all citizens on the move, to be equipped with masks (or similar protections) in order to cover nose, mouth and, of course, to protect the health of patients, health workers and the whole community.
Last but not least, if it's needed, Artemisia Lab is glad to offer disposable gloves to its patients.
Thanking you in advice for your precious collaboration.
If you require any further information, please feel free to contact us.
Artemisia Lab health services to deal with the Coronavirus emergency period.
We'd like to inform our patients that Artemisia Lab remain constantly open and active also in this heath emergency phase.
We will pay particular attention to whom requires daily checks (cardiac diseases, pregnancy, diabetic, chemotherapy patients etc..).
Artemisia Lab Network has been active for over 50 years throughout the whole Rome area, providing the following health services:
Clinical blood tests;
Cytology and Histology;
Medical examinations;
Diagnostic tests;
Ultrasounds examinations, X-ray examinations, Dental scan, Mammography with tomosynthesis;
DXA;
MRI;
Physiotherapy;
Furthermore, our Cytohistopatology Lab guarantee analysis procedures and responses within 24 hours.
It is also important to specify that all of our centers are ISO 9001:2015 certified with Bureau Veritas, Kosher and Simply Halal.
In this emergency phase we are glad to communicate that our brand, in compliance, with government directive, has adopted all the hygiene and prevention measures in order to protect our patients.
Constant sanitization of the registration desks;
Sanitizing materials equipment;
Frequent sanitization of public areas in the centers;
Measures in order to protect our patients and staff.
Also, we inform our patients (in the respect of the latest government directives) that it is possible to leave their places due to primary necessity, health screenings, and medical examinations. It's essential ,thought, bringing the appropriate self-declaration form. (we provide the forms to complete and sing in each center).
FOR THOSE WHO PREFER OR NEED HOME SEVICES WE ARE EXTREMLY GLAD TO INFORM OUR PATIENTS THAT WE OFFER THE FOLLOWING SERVICES:
 Blood test;
Electrocardiogram (ECG);
Cardiac and Pressure Holter;
MEDICAL EXAMINATIONS
Pediatrics;
Cardiology;
Gastroenterology;
Proctology;
Otolaryngology;
Ophthalmology
Last but not least, hospitals can count on us for a constant reference for health examinations, screenings, diagnostic imaging etc., as a support for a better management of their waiting lists.