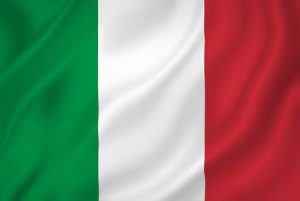 Artemisia Lab was born in Rome in 1970 as private medicine company.
Our objective is to provide clinical analysis and  specialist visits in the shortest possible time, with a great quality-price ratio.
Furthermore, the Company has always invested in technologically advanced diagnostic tools and equipment.
In 1970s Artemisia Lab was among the first companies to offer hormonal dosages with the radioimmunometric method. In the 1980s and 1990s it was one of the first medical structures to provide molecular biology diagnostic test in the field of infections and genetic diseases.
Since its very beginning Artemisia Lab has always sought the optimal mix between business objectives and medical-scientific research. In addition, it's important to specify that the Company has always provided charity activities through the Artemisia Onlus association.
OUR OBJECTIVE
Our goal has always been to provide a fast and excellent high diagnostic service in the area, also by supporting the scientific community to develop medical services with reduced treatment times and hospitalization needs.
ARTEMISIA LAB NOW
Being at the forefront of technological innovation in the diagnostic field is one of the main objectives Artemisia Lab continues to achieve today.
In fact, our network continues to be technologically advanced with high diagnostic radiology resolution, including 1.5 T M.R.I. and CT scan.
Our procedures are all certified with ISO 9001:2008 by the Bureau Veritas standards, a world leader independent certification organism. The above certification guarantees our commitment to provide excellent services in each center by maintaining the focus on our patients needs.
Furthermore, Artemisia Lab has also gained ISO 9001: 2015 certification for its excellent diagnostic pathways, also known as "1 DAY". 1 DAY pathways provide our patients thyroid, breast and prostate responses within 24 hours from the diagnostic examination.
Also, it's important to specify that all of our activities have obtained and maintain the "Simply Halal" and "kosher" certifications which guarantee treatments for all patience in compliance with Islamic and Jewish religious standards.
Firmly committed to promoting and supporting prevention, Artemisia Lab makes an extensive use of the synergy created with Artemisia Onlus Association by offering a various number of free health screening initiatives, prevention days and meetings.
THE IMPORTANCE OF THE NETWORK
The role of the network has a great value for Artemisia Lab, in fact, by having coordinated health centers we guarantee the standardization of processes and the harmonization of work flows.
Furthermore, our network is constantly expanding, currently it counts 18 center located throughout the Roman territory.
REACH, INNOVATION, TRAINING AND INFORMATION
Artemisia Lab has always dedicated a great effort in the field of scientific research by collaborating for example with leaders of the academic world and other public and private health structures.
Furthermore, the Company organizes courses, internships and conferences aimed both at professionals, students and communities.
In conclusion our main objective is to invest in the future, which means investing in young people by contributing to their well-being and professional training.